We are delighted to invite you to our Networking Lunch and Talk by Peck Boon Soon :'A Trade War and An Austerity. Where to hide?'.
Please find below for more details on our event:-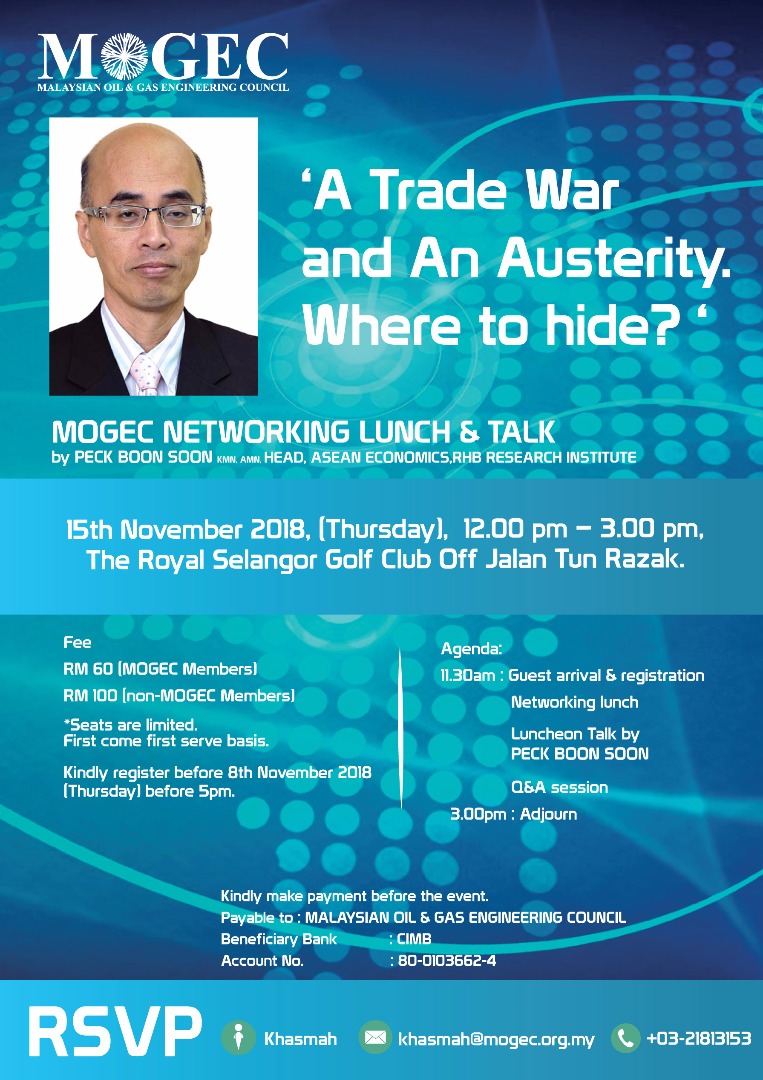 Due to overwhelming response, we will extend the closing date to 13th November 2018(Tuesday) before 5pm.