Energy Isolation & Lock-Out Tag-Out (LOTO) Implementation Online Training!
LIMITED SEATS!!
Register now to secure yourself the opportunity to experience our training programme.
Participants will be provided with E-Certificates and Training Materials for joining this Training Session!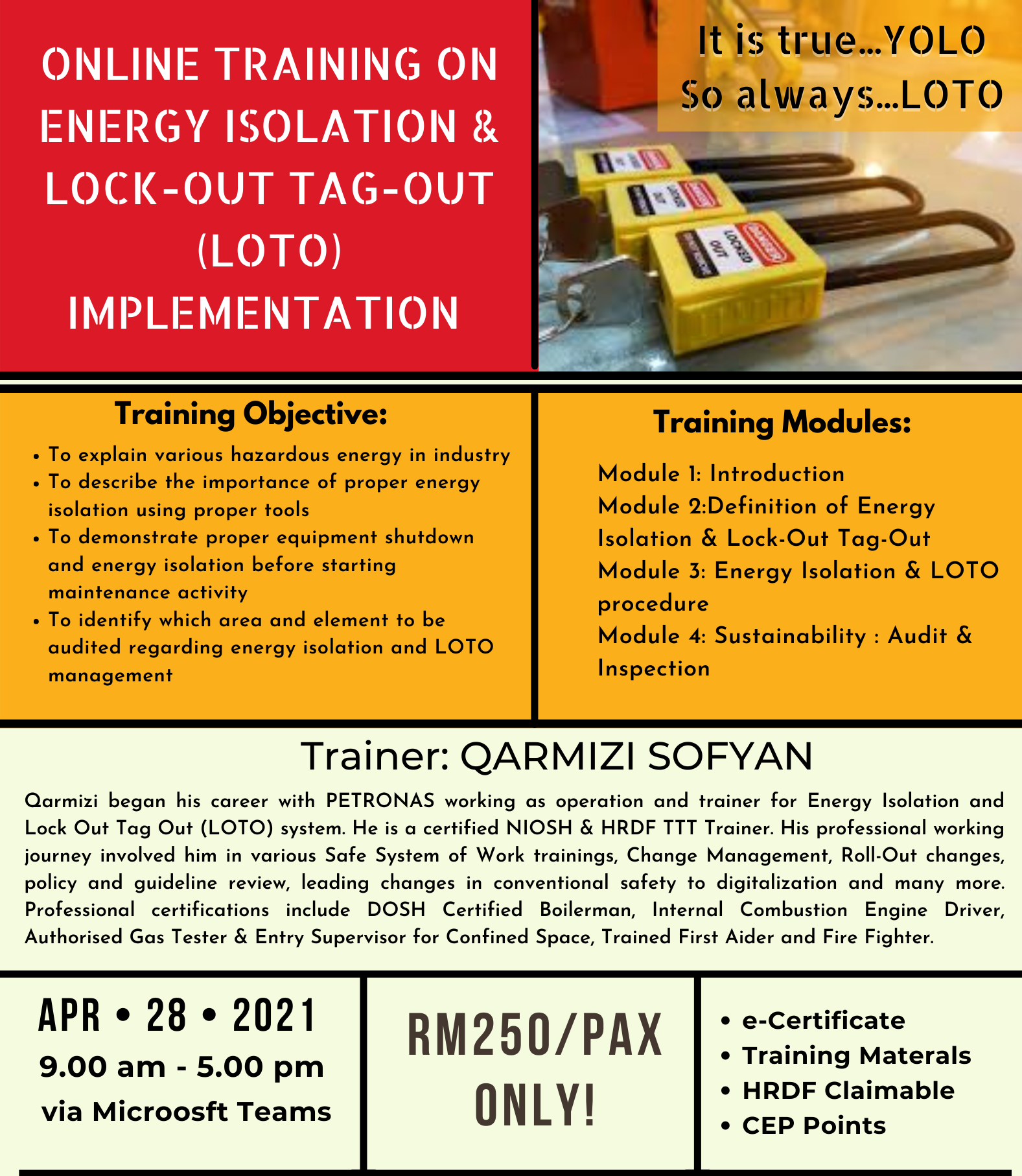 For more information & Registration, contact us @ MOGEC!
Contact Person : Khasmah
Tel : +603-2181 3153 / 012-6947013
Email : This email address is being protected from spambots. You need JavaScript enabled to view it.
We appreciate if you could forward to your colleague who might be interested.
Thank you for your time!